How to Control Your Computer From Your Phone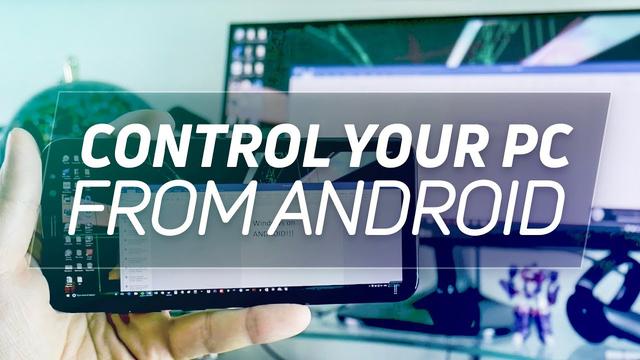 There are many reasons to equip your computer with a remote control. Maybe you need a way to access files from outside your home, or you use a "headless" system without a display, or you want an easy way to control your home theater PC without messing with your mouse and keyboard coffee table.
How to control your computer using your phone
There are two general ways to achieve remote control. You can use a full remote desktop client, which will transmit images from your monitor (and sometimes even speaker sound) to your phone or tablet. This option is generally more powerful, but it's also a bit more complicated and is preferred by more advanced users.
A standard "mouse and keyboard" app doesn't transmit video or sound and works more or less like a TV remote control for your computer. For all of them, you'll need an
active connection on the local network
(preferably Wi-Fi, but you can connect your
computer to the router via Ethernet
). Most remote desktop clients offer control over the Internet as well.
Here are five of the best options on Android, iOS, and Windows Phone.
Google Chrome Remote Desktop
If you're a regular user of Google's Chrome browser on your desktop, this is probably the best bet for remote controlling your PC. Once you
install this Chrome extension
on your computer (Windows or OS X), you'll have easy access to it from the corresponding official app on
Android
or the
iPhone
.
Despite "Chrome" in the name, the app can, in fact, access anything on your computer as if you were sitting in front of it — file browsers, administrator tools, whatever you want. Google's interface makes it easy to connect to your computers, even on mobile networks. Installing the extension into your desktop's Chrome browser also lets you access it from other laptop or desktop operating systems.
Microsoft Remote Desktop
Long-time Windows users will be familiar with Microsoft's first-party remote desktop solution. While it will only connect to Windows machines (and even then, only "Professional" versions of Windows or better), it's available on
Android
,
iOS
, and other platforms. You can also use the app to access a Windows Virtual Desktop through a secure channel, which may be useful for traveling professionals.
For this app, you'll want to do a little prep on your PC before you leave it behind. Follow Microsoft's quick guide
on enabling Remote Desktop on Windows 10
so that everything is ready.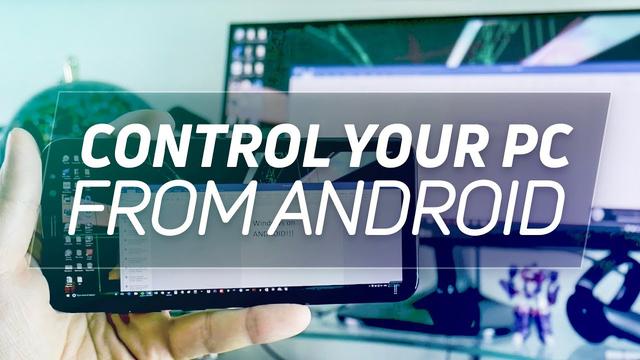 Virtual Network Client (various)
The VNC protocol has long been a favorite remote access solution for engineers and power users — long before the rise of smartphones. The original design is open source, so there are a variety of clients on both desktops and smartphones, some paid, some free. The key is finding solutions that are flexible and easy to use in a variety of situations.
We recommend two apps. For Mac users, VNC Viewer from RealVNC is your best option. You can use it on multiple computers in office situations or on a single home computer, depending on what you want. The platform automatically encrypts data connections via password for safe-keeping,
too. The app also uses the phone touchscreen as a mouse trackpad for controls — while not an entirely unique approach, it's implemented well here. The virtual keyboard also includes keys like Command/Windows for dedicated keyboards.
If you're on Windows, you may prefer the excellent TinyVNC. It's a very versatile approach that allows for touchscreen, touchpad, and touchpad-without-screen controls, depending on what you find easiest, and the ability to turn off the screen makes it easy to reduce required bandwidth or save on data. Copy/Paste support between phone and PC also allows for quick content sharing.
Remote Mouse
Unlike the remote desktop options above, this app emulates a computer's mouse and keyboard only. You'll need to be able to see your screen or monitor to use it, and it only works on local Wi-Fi networks.
That said, using a more straightforward app is sometimes preferable, especially for the mouse/touchpad functionality. Remote Mouse is a free download on both
Android
and
iOS
, as is the
Windows, OS X, or Linux server program
you'll need to run on your computer to operate it. Extra features like media controls and access to function keys require an in-app purchase upgrade. This is probably the best bet for anyone who just needs to use basic commands via their phone or tablet.
Unified Remote
This app is comparable to Remote Mouse but incorporates more integrated functions, like wake on LAN support, voice instructions, infrared and NFC tools for compatible phones, and controls for numerous music
streaming services
like iTunes, Spotify, and VLC. We believe it's worth mentioning that Chromebooks and Chrome OS are not currently compatible with this software. However, it does work well with Linux and can support Raspberry Pi and related choices.
The cost, however, is a little more complex. The iOS version comes at no charge to you, but it has in-app purchases to supplement more functionality for particular abilities, like media support and file management. The Google/Android version is the complete, unlocked app, but it'll cost you $5. Microsoft allows you to download the free trial and gives you the option to pay for a full version of the app for $4.
Advanced professional alternatives
These aren't the only possibilities for remote control, but they're the most cost-effective and the highest-rated. If you're okay with spending a little extra cash, end-to-end solutions like Splashtop and TeamViewer offer paid tiers with user-friendly interfaces and plenty of hands-on user support. Some remote desktop clients provide file transfers right from the app itself, but generally speaking, it's a lot simpler to use a cloud storage tool like Dropbox or Google Drive to transfer files to and from your mobile device.
Editors' Recommendations
Why copy and paste on the web are about to get magical
Amazon Fire TV Stick price slashed to almost nothing at Staples
You won't believe how cheap this iPad is at Staples
Best cheap Mac Mini deals for July 2021
Everything you want to know about VPN ( But don't want to ask)