How to Format Samsung SSD for Mac/Macbook Pro on Windows PC?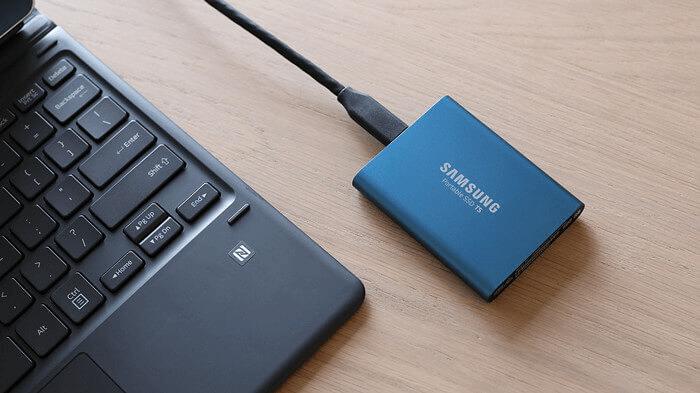 What type of format should I use for Mac?
Which is better for Mac, exFAT or FAT32?
How to format Samsung SSD for Mac on Windows PC?[3 Ways]
Summary
Want to format Samsung SSD for Mac usage
I have a Samsung solid-state 850 EVO drive that is NTFS formatted (Windows format), and now I want to reformat Samsung SSD for my Mac. How do I do that? It is not nearly as easy as it should be! So anyone have a great solution? Thanks!
What type of format should I use for Mac?
To format Samsung 850 EVO or 860 EVO SSD or other hard drives for Mac on Windows computer could be a complicated task. That's because these two platforms have their specific file systems by default. Windows uses NTFS while Mac uses HFS+ or APFS. Windows cannot read or write to HFS+APFS and you will be asked to format the HFS+ drive once you connect it to Windows computer. Similarly, Mac cannot write files to NTFS drives or edit files, though it can read an NTFS drive.
So when you want to share a Samsung SSD drive between Windows and Mac, you need to format it a proper file system: FAT32 or exFAT, both of which work with macOS and Windows OS.
Which is better for Mac, exFAT, or FAT32?
FAT32
works with all versions of Mac, Windows, Linux, gamed consoles, and other devices supporting a USB port. But the single file on a FAT32 partition cannot be larger than 4GB, and the drive partition larger than 32GB cannot be formatted to FAT32 via Windows inbuilt tools, the drive cannot be over 2TB on MacOS. If you have to
format large hard drive to FAT32 on Windows
, you need to use a third-party partition manager.
exFAT
has no realistic file-size (work with files as large as 16EB) or partition-size limits. But some users complained that the exFAT is kinda slow, so the FAT32 is more recommended if you don't care about the file size limitation. Besides, exFAT file system cannot work on some old operating systems. It can only work with MacOS 10.6.5 or newer. And Windows PC need to be run on Windows Vista SP1, Windows 7 or
newer
.
How to format Samsung SSD for Mac on Windows PC?
From the above content, we can know both FAT32 and exFAT have their own advantages and disadvantages. So, formatting Samsung SSD to FAT32 or exFAT for Mac mostly depends on your requirements on file size and partition size.
In this guide, we will take how to format the Samsung SSD to exFAT as an example instead of FAT32 considering its file size limit. If you are trying to format it on Windows PC, there are 3 methods available.
NOTES:
● If the Samsung SSD drive is less than 32GB and you don't plan to save large files into it, FAT32 would be better.● Formatting will delete everything on the selected drive, so
back up SSD drive
in advance.
▌
Method 1. Format SSD for Mac through Windows File Explorer
1.
Connect the Samsung SSD to your PC and make sure it is detected. Double click "This PC/My Computer" at your desktop.
2.
Select the Samsung SSD drive and right-click on it.
3.
Choose "Format" from the drop-down menu.
4.
Choose format (FAT32 or exFAT), and then se
t format information (allocation unit size, volume label and format option).
5.
Check "Perform a quick format" and click "OK" to format the external hard drive.
▌
Method 2. Format Samsung SSD for Mac through DiskPart
1.
Press" Windows"+"R" simultaneously and hit on "Enter" to open Run dialogue.
2.
Input "diskpart" in the box and hit on "Enter".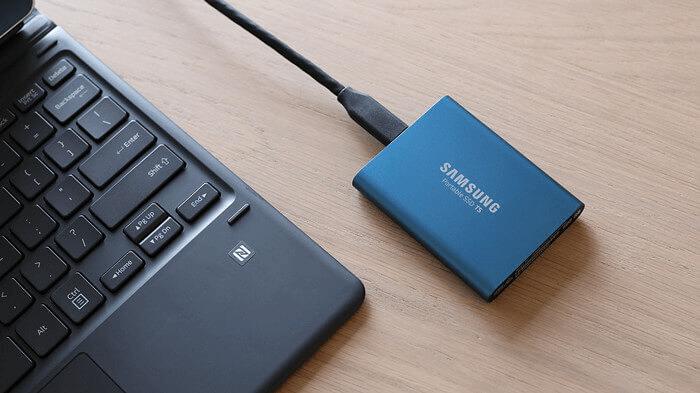 3.
In the Diskpart window, type the commands below in given order and press "Enter" after each one.
list disk
select disk n
("n" is the disk number of Samsung SSD)
list partition
select partition m
("m" is the partition number that'll be formatting)
format fs=exfat
▌
Method 3. Format SSD via free partition software
In general, you can format a hard drive to exFAT successfully. However, in some cases, users find there is no exFAT option available under the File System menu like the below one.
That's mainly because exFAT is optimized for flash memory drives such as USB flash drives and SD cards. When you format USB drive or SD card, you will see NTFS, FAT32 and exFAT file system options. In this situation, you can switch to DiskPart tool or a free third-party partition manager called
AOMEI Partition Assistant Standard
. It is compatible with Windows 10/8/7 and Windows XP/Vista (all editions). With it, you can:
★★★
Format a hard drive that is more than 32GB to FAT32 with ease;
★★★
Convert NTFS file system to FAT32
or FAT32 to NTFS with data intact instead of formatting;
★★★
Format an internal hard drive or external hard drive to exFAT smoothly;
★★★
Format hard drive to Ext4
/Ext3/Ext2 compatible with Linux operating system.
Download Freeware
Win 10/8.1/8/7/XP
Secure Download
Now you can click the above button to download the free partition software and see how to format Samsung SSD (850 EVO, 860 EVO or other series) to exFAT within 3 steps.
Step 1
. Install and run AOMEI Partition Assistant Standard on Windows PC. Right click the Samsung SSD drive and select "Format Partition".
Step 2
. Choose exFAT from the given options and click "OK".
Step 3
. Click "Apply" and "Proceed" to commit the pending operation.
If you want to format SSD in Windows Server 2019/2016/2012/2008/2003, please try
AOMEI Partition Assistant Server
.
Summary
No matter you want to format Samsung SSD for Mac or Macbook, you can apply the above-listed methods. Worth to mention, apart from versatile formatting partition functions, AOMEI Partition Assistant Standard also supports copying partition, moving partition, merging partitions, checking partition (for errors), etc.
If you
upgrade to
Professional edition, you will be able to split a large partition into two smaller ones,
align partitions on SSD drive
, expand the NTFS system partition without restarting, transfer the operating system between MBR and GPT disks, securely erase the SSD drive, etc.