Install OS (Windows 7/8/10) on Multiple Computers at The Same Time – EaseUS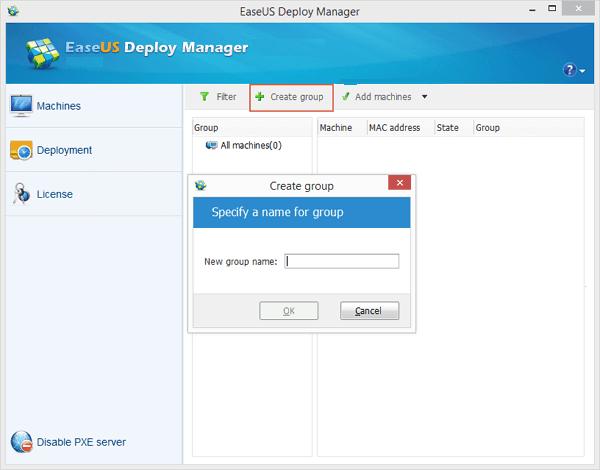 For ordinary computer users, it's not a big deal to fresh install a Windows operating system, or update the present Windows into a new version. On the contrary, for business owners who have a batch of computers to handle, what's the most efficient way to install Windows 10, for example, to multiple computers at the same time? Taking care of each machine, one by one is never the wise management method.
Besides, every time you install Windows OS on each PC, you'll have to run to the computer's location. It doesn't sound like a time- and effort-saving efficient plan, either. So is there a way to remotely deploy Windows 10/8/7 system image to several nearby computers? Can you update all computers OS simultaneously? Don't bother. To save time, energy, and money, you can rely on some professional system deployment tools.
Here in the following, you will learn how to set up, install, and configure Windows 10 operating system on new PCs, workstations, and servers with EaseUS system backup software and system deployment tool.
Part 1. Prepare for installing OS on several PCs at the same time
Before you start planting Windows 10/8/7 on side-by-side computers all at once, you must do three preparation jobs as below.
Free Download
Support Windows 10/8.1/8/7/Vista/XP
Part 2. Create a system image for installing or upgrading OS on multiple PCs simultaneously
In order to deploy the system on several different computers at the same time, a highly recommended method and must-be access to solving such a problem are to create a system backup image. EaseUS Windows backup and recovery software allows you to create a backup system image with simple clicks. Remember to put the system image on a network place where other PCs and your master computer can access it.
Step 1.
Run EaseUS Todo Backup and choose "OS" to backup the current operating system on your computer.
Step 2.
On the "System Backup" window, there are several options for you to backup OS intelligently.
Select a backup location
- Click "Browse" to choose your own backup storage device.
Add a plan name and description
- it's necessary when there are many similar backups in the same location.
Schedule
- Click "Schedule" and you can set an auto OS backup task by daily, weekly...or upon an event.
Image-reserve strategy
- manage your increasing OS backups in an organized way.
Backup options
- to create an OS backup without taking too much disk space, enable OS backup encryption, etc.
Step 3.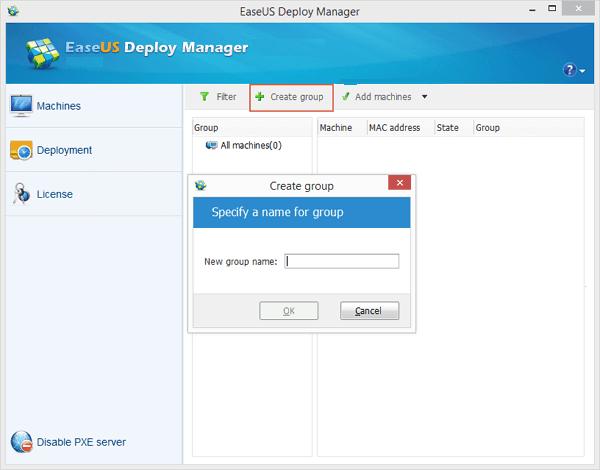 Can someone give me step by step instructions on how to install two operating

systems on one computer? http://t.co/U1FVLA0g...— rohit tyagi Sat Jan 07 13:45:02 +0000 2012
Click "Proceed" after making all necessary settings.
Free Download
Support Windows 10/8.1/8/7/Vista/XP
Part 3. Install Windows 10/8/7 on multiple computers at one time
So now it's the last step, how can you deploy or install the Windows system into other PCs at one time? To realize the goal, you'll need a specialized system deploy management tool. Here, we recommend you try
EaseUS Deploy Manager
, which allows you to place the Windows operating system on several computers with a few simple clicks. Follow the below steps to install Windows 10/8/7 on computers now.
Launch EaseUS Deploy Manager and choose "Create group" and name the new group.
Or you can directly add computers by clicking
"
Add machines" > "choose "to add computers "From file" or "By Mac address".
By Mac address: you can directly input the computer's Mac address, Alias name into the group so to add machine for system deploying/installing.
From file: this allows you to directly import a file into the software to add computers. The TXT file contains the computers' information including Mac address and Alias with Space or Tab
Click
"Create"
and then enter a task name and select the machines that you've added in step 1. And click "Next".
Choose the created task and click
"Run" to execute the deployment task. When the task is complete, you'll successfully install OS on all involved computers then. All you need is to be patient while the software is executing the task.

Notice:
Remember to enter licenses for the computers that you need to install OS on. The license shall be equal to the number of computers that you need to deploy and manage.
Conclusion
EaseUS Deploy Manager can also help you update computer systems at the same time without any limits. It aims to simplify IT administration routine and improve work efficiency. With the help of such an efficient system deployment solution, you are able to intelligently create an exact copy of your system a master machine, including machine-specific configurations, deploy the image, and install Windows systems to a mass of live machines.
In a word, it is ideal for rapid bare-metal deployments to a large number of PCs or servers, and it ensures that changes deployed into a target system environment are executed in a structure. No need to manually install Windows on every machine.