Gadgets Every College Student Needs In 2022
For the time being, school is out, and the vacation season has begun. I am sure students, especially college learners, will enjoy this extended break. We recognize that tertiary education can be challenging. However, when classes return next year, the actual game of obtaining an education and the challenge of completing the academic year will resume. In this article, we'll inform you about something you might be interested in. We will cover all the probable devices that will be useful to every college student on the block to make their class more accessible and more enjoyable using modern technology in 2022.
The Best Gadget for College Kids
E-Reader
It's challenging to pick and carry all those large hardbound books to your class, especially if you must go throughout campus. Many institutions provide study material in e-Book format, allowing you to transfer it from the digital library to your device using the appropriate technology, such as Bluetooth or a cable. As a result, purchasing an e-reader, specifically the kindle paperwhite, is the ideal option. This device will allow you to read thousands of soft copies ranging from best-selling novels to new arrivals. In addition, you can download your topic book here and bring it to class for easy reference. If you have more money, you can get a "big brand" e-reader, but even the less expensive ones can be useful.
Desk Lamp
A desk lamp is another essential item that every college student should have. This device is beneficial because we know that most tertiary students remain late to complete homework, school projects, and other academic responsibilities. After all, they also get out late from their night lectures. There are many kinds of desk lamps on the market, including a lamp with an electrical cord or portable lamps with rechargeable batteries. However, LED lamps are more cost-effective than standard light bulbs and give brighter brightness that won't make your eyes sore and exhausted.
External Hard Disc Drive
Although it may sound cliche, having an external hard drive will be a lifesaver for college students in 2022. This device can save all your school files, eliminating the need for a flash drive, which can easily be misplaced. This is by far the most valuable product for technology students, and it was designed to be extremely useful for your class reports, thesis, and feasibility studies. It may also be expensive, especially when purchasing larger storage capacities of up to 1TB but trust me when I say it is all worth it.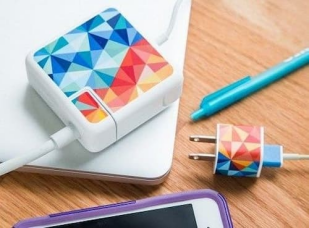 Power Bank
Again, a power bank can save your life during your college career, especially in 2022. When your electronic devices, like your Huawei mate50 smartphone, laptop, or iPad, become drained or run out of batteries, this device is the last resort. Consider purchasing a larger-capacity power bank to take it everywhere you go. However, remember that the larger the capacity, the more expensive it becomes. Furthermore, it will assist you in saving the battery life of your cell phone or tablet while you are outside and there is no nearby energy plug. Remember to charge it entirely at night, so it does not die when needed.
Noise-Canceling Headphones
If you must share a dorm room with someone or are in a crowded cafeteria but want to listen to music or a podcast, noise-canceling headphones are the most significant device. It's courteous to use headphones in a shared space because your sounds will not interrupt your dorm mate or seatmate, but also it can cancel all the noises that can mess up your concentration and hard work, especially when reviewing for an exam. You may find this device for a great price if you want the best quality.
In A Nutshell
These items are essential for all college students in the year 2022. We hope you can get one to stay up with the tertiary educational challenges.